The "Sweet Homer" tie is packed full of frosted donut goodness. But what outfits should such a tie be worth with? Here are four ideas: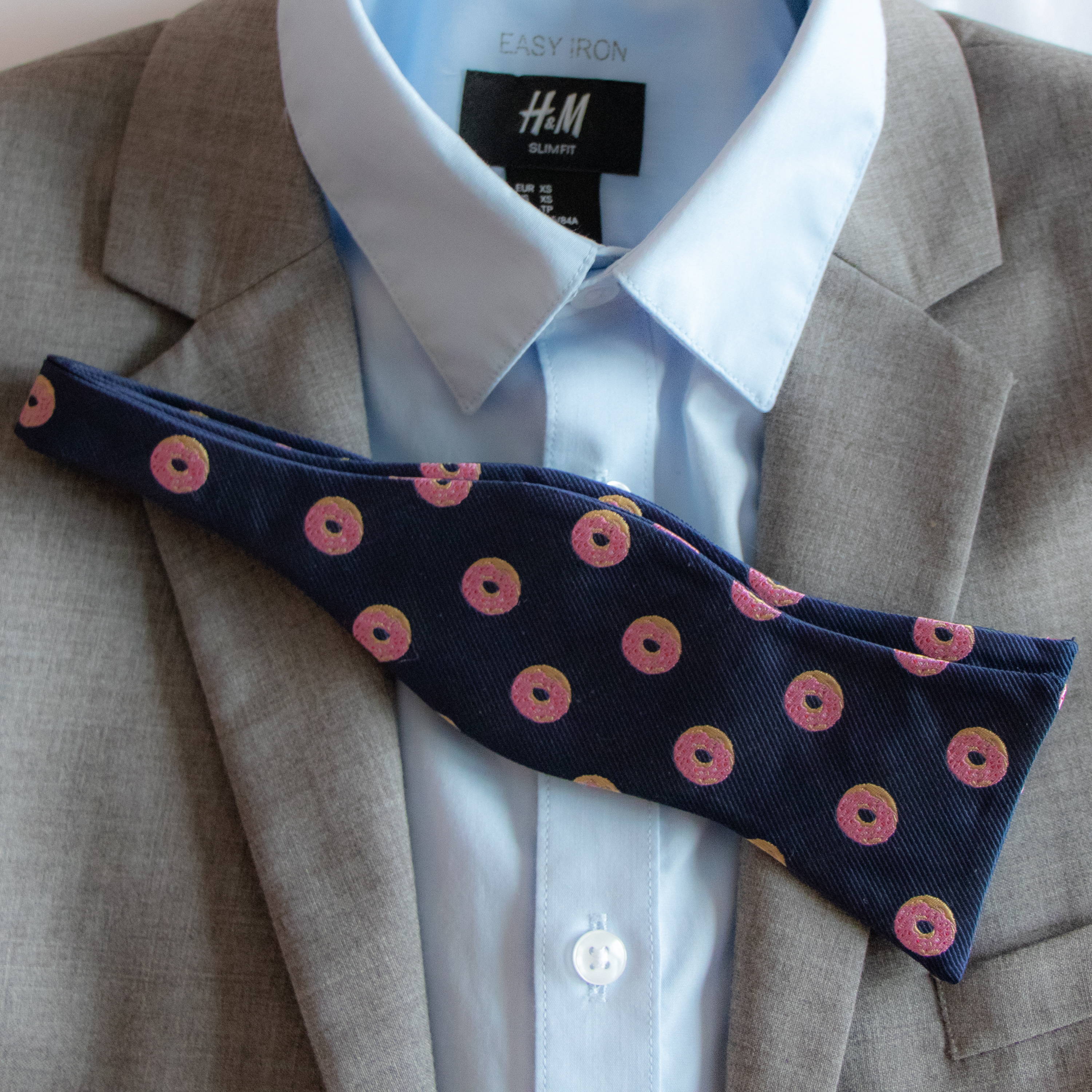 A gray suit with light blue jacket allow the pink donuts to really pop.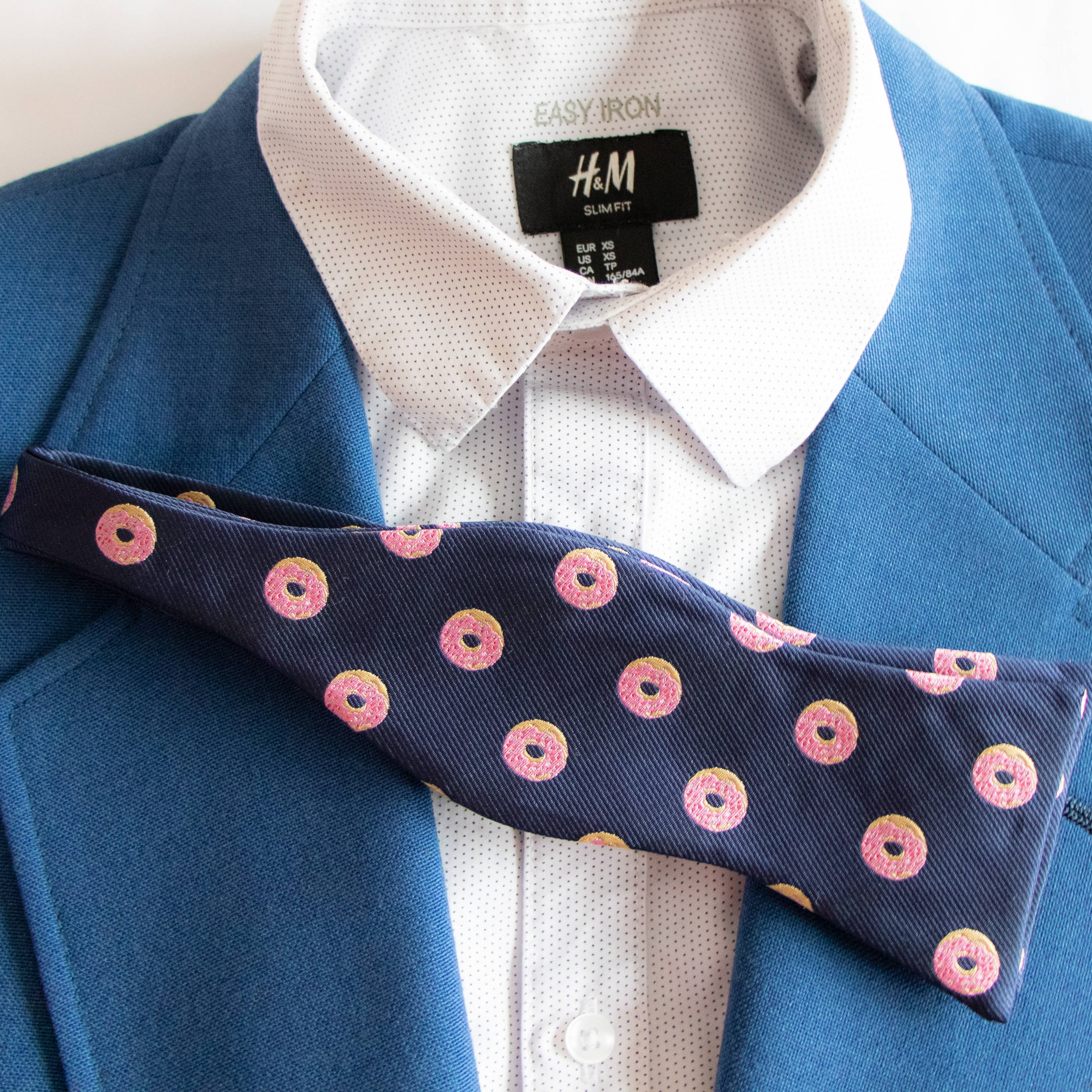 A subtle pattern such as the dots on this shirt blend nicely with the heavier pattern on this tie. As a general rule, keep the tighter pattern underneath.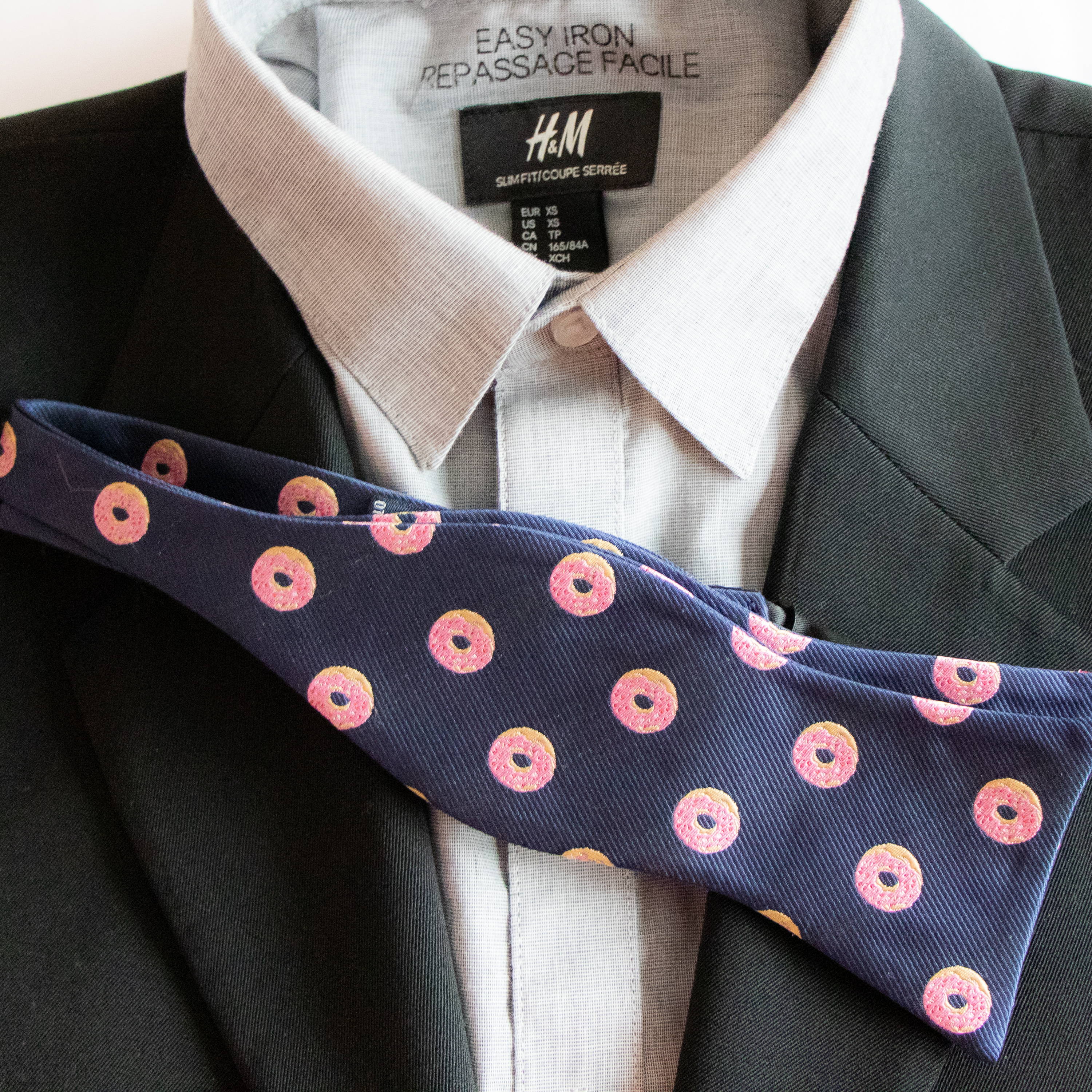 The contrast of the black jacket and light shirt help tone down the brightness of the donuts.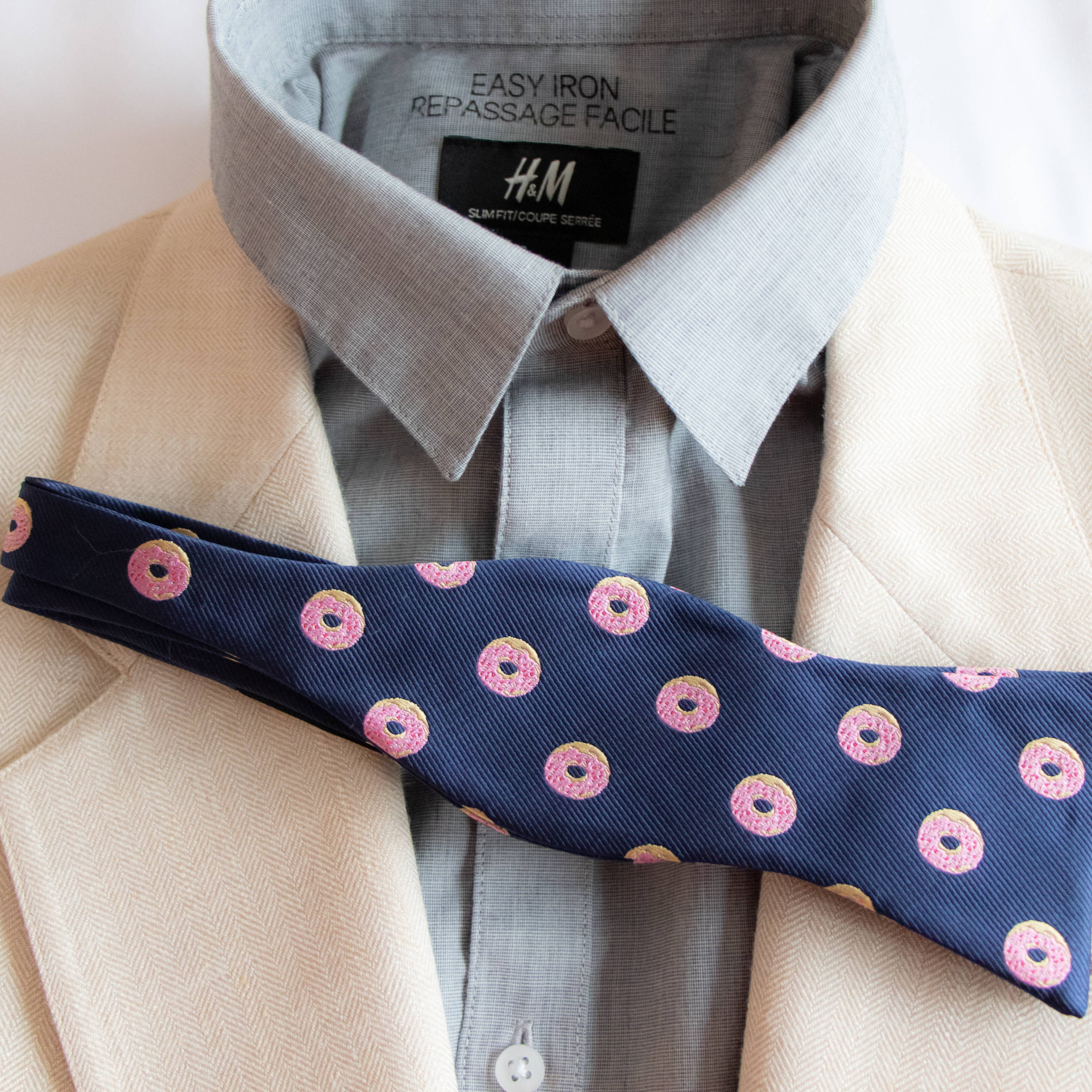 For a lighter look, try a camel jacket. The light neutrals work well with the pink donuts.
Interested in this pattern?