Cleveland 19 News - Family breaks barriers for son with special needs by creating bow tie business
CLEVELAND, OH (WOIO) -A local family is breaking barriers for their son with special needs. It's because, in Ohio, there's disappointing news when it comes to employment for people with disabilities in the state.
---
Kent State Magazine - Family Ties
John Chmura, BBA '03, tackles some knotty challenges through his company, H-Bomb Ties.
In bow ties, he began to see a potential solution to a vexing issue: how Harrison would one day support himself. Employment statistics for people with disabilities lag behind the national average.
---
Fox 8, Cleveland - These bow ties are the H-Bomb
Fun bowties for children and adults inspired by Harrison (aka H-Bomb), who has Down Syndrome and Autism.
---
Good Day Sacramento - Doing Good: H-Bomb Ties
Cody is learning all about a company that makes bow ties for kids and adults inspired by a unique young man.
---
Royalton Recorder, North Royalton, Ohio - Son Inspires Family To Launch H-Bomb Ties
North Royalton residents, John and Tera Chmura love and care for their ten-year-old son Harrison. He was born with Down Syndrome and also has Autism. "We knew that finding employment when he became an adult would become difficult," said John Chmura. "So my wife and I decided to create something on our own – a business. Harrison has always loved bow ties and we thought why not create a business around something he already loves." H-Bomb ties was created.
http://royaltonrecorder.com/news/son-inspires-family-to-launch-h-bomb-ties/
---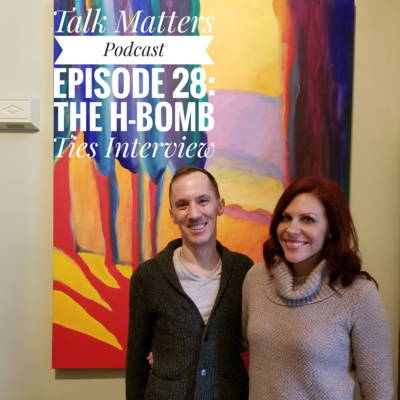 ---
Clagett Designs - Daddy and Me Matching Bow Ties
The founders of H-Bomb Ties are the parents of Harrison. Harrison has inspired them to create the company as a landing place for him to work for years to come. Harrison, who is also nicknamed H-Bomb, has down-syndrome and autism. They created H-Bomb Ties to secure long term future employment for their sweet little boy. They also hope to employee others alike as the company grows.